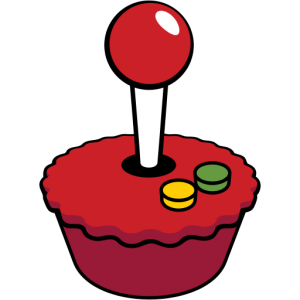 Nová verze přináší spoustu změn, včetně možnosti emulovat
Playstation 2
.
Seznam změn:
Updated RetroArch and many libretro cores to the latest versions.

Some libretro packages have been renamed to match the upstream core names:
lr-fba to lr-fbalpha2012

lr-fba-next to lr-fbalpha

lr-pocketsnes to lr-snes9x2002

lr-catsfc to lr-snes9x2005

lr-snes9x-next to lr-snes9x2010

Updated Vice (C64 emulator) to the latest version.

Fixed PPSSPP building on the RPI and updated it to the latest version.

lr-fba-next updated to fbalpha v0.2.97.39 including fixes for Irem hardware on arm (rtype / rtype 2 etc)

WiFi configuration – added ability to import Wifi ssid/psk from /boot/wifikeyfile.txt for set-up without a keyboard.

Updated Fuse (Spectrum emulator) to v1.3.0

Updated Zesarux (Spectrum / CPC emulator) to the latest version.

Include lr-glupen64 by default on image (moved from optional to main).

Added darkplaces-quake to optional packages. When installing/update the Quake emulators, launch scripts for any installed mission packs will be created.

Build ResidualVM with SDL2 + opengles support.

Added steam controller driver from

Added mk_arcade_joystick_rpi driver from

Fixed build issues on uae4arm, and kickstart removal on upgrade of uae4arm/uae4all.

Screensaver / Screen dimming in Emulation Station no longer stops the built in scraper.

Compatibility with upstream plymouth changes. Image is based on the latest upstream Raspbian Lite from 2016-09-23 with all updates.

New themes added to the theme installer – including pixel-meta, pixel-tft, luminous, minilumi from Rookervik and io and spare themes from Mattrixk

New packages added to experimental section
Added emulators lr-beetle-pcfx (PCFX emulator)

Added retropie-manager web interface (based on recalbox-manager).

Added pcsx2 emulator (Playstation 2 emulator – x86 / x86_64 only).

Added openpht  (x86 / x86_64 only).

Added fs-uae (Amiga emulator – x86 / x86_64 only).

Added lr-bsnes (Super Nintendo emulator – x86/x86_64 only)

Added lr-hatari (Atari ST/STE/TT/Falcon emulator)

Added some RetroPie-Setup function documentation to aid those contributing code –

Various other improvements / bugfixes

Více zde:
RPi 3 B+

(BerryBoot) -

LibreELEC

8.2.5 +

RetroPie

4.4 +

Raspbian

Stretch
Orange Pi One -

OpenELEC

7.0